Featuring Homegrown, Made In Indiana Products
VisitIndiana.net is proud to promote some of the products that make Indiana a great place to live, work and most of all, visit! Take a moment and visit the websites of these great companies.
A Taste of Indiana
A Taste of Indiana is a gift basket and specialty gift company using delicious Indiana-made food products and unique Indiana-related nonfood items. Taste of Indiana is dedicated to supporting Hoosier businesses.
Action Custom Straps
Makers of Custom Straps for camera's and guitars (which they are famous for) located in Indianapolis. Their straps adorn the likes of Jimmy Buffett and many other famous musicians.
Albanese Candy
Makers of gummies, chocolates, nuts, mixes and more. Factory tours available. Located in Merrillville.
Artist Colonies of Indiana
Several Indiana communities are home to Hoosier Artists. Nashville in Brown County, Rising Sun in Ohio County, Madison in Jefferson County to name a few.
Autocar
Autocar® is the oldest motor vehicle make in the United States and built America's first truck, in 1899. Focused on purpose-built trucks from the very beginning, today Autocar, LLC is the leading American manufacturer dedicated to severe-duty cab-over trucks. Autocar has strong and growing positions in the markets for class 8 refuse trucks, terminal tractors, and other severe-duty vocational applications. A proudly American-owned company, Autocar is headquartered in Hagerstown, Indiana.
Bar Keepers Friend
Bar Keepers Friend has been manufactured in Indianapolis as a cleanser for brass ornaments since 1882 by SerVaas Laboratories.
Batesville Casket Company
A part of Hillenbrand Industries located in Batesville, Indiana.
Brandenberry Amish Furniture
Design the furniture of your dreams and explore the rich woods and stains that only nature can offer. Brandenberry's Amish furniture is an investment, beautiful and functional years from now. Their pricing is competitive, and experience unequaled. Selections come directly from local Amish workshops and can be custom designed. Visit them in Shipshewana Indiana.
Cinda B
Beautiful bags and accessories made in Fort Wayne, Indiana.
Clay City Pottery
For 116 years, Clay City Potter has operated in, where else, Clay City.

Clabber Girl Baking Powder
One of the oldest companies in Indiana, still family owned and operated by the Hulman Family in Terre Haute (also owners of the Indianapolis Motor Speedway).
Cummins
Started in 1919 in Columbus Indiana, Cummins is one of the leaders in production of Engines used all over the world.
DeBrand Fine Chocolate
You might imagine finding chocolates of this quality in a renowned French patisserie, but the European art of fine chocolate making is now brought to you by DeBrand, gaining a reputation as one of the world's elite chocolatiers.
Dillman Farms
Located in Bloomington, making fruit butters, preserves and jellies since 1970.
Eli Lilly
Founded in 1876 in Indianapolis, Eli Lilly is a pharmaceutical giant. Not only do they touch the lives of millions of people around the world with medicines, but their commitment to being a great corporate citizen to the state of Indiana is a major part in making our state what it is today.
For Bare Feet
Located in Nashville, Indiana, you can find their brand of socks "For Bare Feet" featuring logos of professional sports and colleges as well as novelty or custom designs.
Hoosier Bat Company
50 miles east of Chicago in Valparaiso (home of the Valparaiso Popcorn Festival), you will find the Hoosier Bat Company. Some of their famous clients include Major League Baseball best hitters in Sammy Sosa, Rafael Palmeiro, Sandy Alomar, Harold Baines and many more.

Hoosier Tire
Two Hoosiers with a dream, making it big and becoming the largest manufacturer of racing tires in the world. Located in Lakeville and Plymouth, Indiana.
Indiana Limestone
Indiana is the Limestone Capitol of the World. Here you will find the site of the Indiana Limestone Institute Of America, Inc. They represent all of Indiana's Limestone Quarries and Fabricators. Indiana Limestone can be found in many places around the world, including our nations Capitol Building, Pentagon, Rockefeller Center and many more.
Indiana Wineries
With over 31 different wineries to choose from, we are sure you will find the taste that fits your style in wine.
Koetter Woodworking
Makers of custom wood flooring, doors, mouldings and more, located in Borden, Indiana. They also own the Forest Discovery Center in Starlight Indiana, home of Koetter Woodworking's rough mill operation. An interactive educational facility available for tours that you don't want to miss.
Kokomo Opalescent Glass
America's oldest art glass company - they have been in continuous operation at their original location since 1888.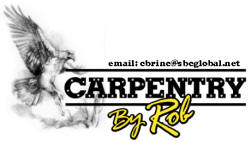 Maple Leaf Farms
The largest producer of ducking in North America, Maple Leaf Farms has been located in Milford, Indiana since 1958.
Marion-Kay Spices
Located in Brownstown, Marion-Kay Spices is still a family owned business (third generation), selling spices for the home and commercial kitchen.

Movies
Also known as "Hoosierwood", Indiana has made great efforts to promote our state to the movers and shakers of Hollywood. The great news is, it's working. Indiana film credits include "A League of Their Own", "Hoosiers", "Breaking Away", "Eight Men Out", "Rudy" and many more. So visit the link to the Indiana Film Commission website and head to the nearest Block Buster Video Store today!

Mundt's Candies
Located in Madison, they are famous for their "Fish Candy" as well as their Soda Fountain. Founded in 1917 and revived in 1998, Mundt's is a must stop as you travel in Southern Indiana.
N. K. Hurst HamBeens
Home of a VisitIndiana.net favorite, Hurst 15 Bean Soup. Look for it at your favorite grocery store. If they don't stock it, tell your grocer they need to order it today!
Plyleys Old Fashioned Confections
This family-owned business has continuously manufactured their high-quality old fashion confections since 1917 when Grandma Rilla Plyley first put out a plate of fudge on the shelf in the family store, "just for fun".
Ramsey Popcorn Company
Home of the famous "Cousin Willie's Popcorn", located in Ramsey, Indiana.
Red Gold Tomato's
This is another VisitIndiana.net favorite. Not only do they can the finest tomato products around, they also make a great Mild Salsa. Their company headquarters are located in Orestes, Indiana.
Sechler's Pickles
Sechler's Pickles, for almost 90 years have been making fine pickle products in St. Joe, Indiana. They also host the annual St. Joe Pickle Festival

Shagbark Hickory Syrup
This is the Worlds Original and Only ShagBark Hickory Syrup, made in Trafalgar.
Sisters of St. Benedict
Housed at the historic Monastery Immaculate Conception in Ferdinand, the Sisters of St. Benedict make by hand some delicious Springerles (German Anise Cookies). The cookies are available at the gift shop (For Heaven's Sake) online or at the Monastery.

Shoup's Country Food
Located in Frankfort, makers of Shoup's award winning Barbecue Sauce and Famous Shoup's Seasoning. I first found them at the Indiana State Fair with my favorite being their Barbecue sauce. Don't forget to visit their online store.
Skinny & Co.
Clean. Simple. Transparent. Health and beauty products made from coconut oil. Five or less simple ingredients, chemical free and clean enough to eat. Made in Indianapolis.

Soup of Success
The Soup Of Success Job & Life Skills Training Program is a not-for-profit, faith and community based program that produces Gourmet soup mixes, Gourmet dips/dressings, Gourmet Cookies, and the Scent of Success Candles. They are based in Elkhart, Indiana.

South Bend Chocolate Company
The name says it all! Located in the heart of Notre Dame Irish country with stores located all over Indiana.
The Saturday Evening Post
The publication made famous for its Norman Rockwell covers, currently owned and edited in Indianapolis by Cory SerVaas, M.D.
Twinrocker Handmade Paper
Although started in San Francisco by Kathryn and Howard Clark in 1971, they now call Brookston, Indiana home.
Weaver Furniture Sales
Visit their unique country furniture store in Shipshewana Indiana or in nearby Elkhart to see fine furniture handcrafted in northern Indiana and central Ohio. Browse through their Amish furniture website or their furniture stores to see Traditional, Mission, Shaker and many other styles of furniture. Or, you pick your STYLE, your WOOD and your STAIN, and then their craftsmen construct your furniture specifically for you.
Weaver Popcorn
Pop Weaver Popcorn is one of the largest producers in the world of Popcorn with their headquarters in Indianapolis.
Weber Speakers
Makers of speakers, amp kits, and much more. Located in Kokomo.
W.M. Rees Instruments
Their store, "Harp's on Main", is a new addition to our state. Since 2000, they have called the river town of Rising Sun, Indiana home.
Whetstone Woodenware
Makers of handcrafted wooden kitchenware since 1991, located in Silver Lake.
Wicks Pies
Every pie baker and pie lover knows the crust makes all the difference. That's why, unlike the other pie brands in your grocer's freezer, Wick's remains loyal to a slower, more traditional pie baking method—involving small-batch mixers and a dough-rolling process that takes the time necessary to achieve a genuine flaky crust. Located in Winchester.

Yoder Popcorn
"Popcorn the Way You Remember It", made in the heart of Indiana Amish Country!
Zinn Kitchens
Zinn Kitchens is a premiere custom cabinet company located in Kokomo, Indiana.
Zipp Speed Weaponry
Located in Indianapolis, they are leaders in high performance cycling equipment.
*** The information provided on this page is meant to be general guide. If you know of a company in Indiana that has a website and that produces a product in the state, please contact us. While we cannot guarantee that the site will be added, we do promise to look at each and every submission. VisitIndiana.net reserves the right to add and/or remove sites at our discretion.